~ November 12, 2017 Featured Readers ~

Quinton Hallett & Nancy Carol Moody

— Please support our authors by visiting their links, buying their books and supporting their work --

---
Nancy Carol Moody
:
Nancy Carol Moody is the author of two collections of poetry,
The House of Nobody Home
and
Photograph with Girls,
as well as the 8-poem chapbook,
Mermaid.
Nancy's poems have appeared in
The Southern Review, The Gettysburg Review, The Los Angeles Review,
and
Nimrod
, among others. Her poem, "I Dream My Mother Again," and Quinton Hallett's "Self-Portrait as Bruise" were both selected for publication in
Best Indie Lit New England, Volume 2
. In addition to writing, Nancy uses a variety of papers and inks and the stuff that lives in kitchen junk drawers to create mixed-media collages, a method not unlike the way she builds her poems. When she's not on a train, Nancy lives in Eugene with her partner, Marcela.


Nancy's links:Website:
www.nancycarolmoody.com
Books:
The House Of Nobody Home
:
https://www.amazon.com/House-Nobody-Nancy-Carol-Moody/dp/1942371004/
Photographs With Girls:
https://www.amazon.com/Photograph-Girls-Nancy-Carol-Moody/dp/0981798411/
Hear and read Nancy's work
:
Oregon Poetic Voices
:
http://oregonpoeticvoices.org/poet/107/
---
---
Quinton Hallett:
Quinton Hallett, an east-coaster originally, writes and edits from her rural property in Noti, Oregon. She is the author of three chapbooks:
Quarry
,
Shiver Quench Slake
, and
Refuge from Flux
. She founded Fern Rock Falls Press in 2004 and her work has appeared or will in journals and anthologies including:
Windfall
,
Paper Nautilus
,
Cirque, Penumbra,
and
december
. She has coordinated a reading series and high school poet visits for the Oregon Poetry Association and served on the board. Tiger's Eye will publish an 8-poem chapbook in 2018, and Quinton's first full-length collection,
Mrs. Schrödinger's Breast
, from Uttered Chaos, was nominated for the Oregon Book Award in 2016.
Quinton's links:

Books:
Mrs. Shrodingers Breast:
https://www.amazon.com/Mrs-Schrodingers-Breast-Quinton-Hallett/dp/098893664X
Refuge from Flux:
https://www.finishinglinepress.com/product/refuge-from-flux-by-quinton-hallett/
Hear and read Quinton's work:
Oregon Poetic Voices:
http://oregonpoeticvoices.org/poet/375/
---
---
Powered by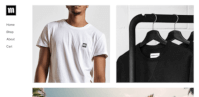 Create your own unique website with customizable templates.