~ July 8, 2018 Featured Readers ~

Leanne Grabel & Casey Bush
~~ Please support our authors by visiting their links, buying their books and supporting their work ~~
---
Leanne Grabel
:
Leanne Grabel is a writer, illustrator, performance poet, semi-retired special education teacher and co-founder of Portland's poetry fount of the 90s, Cafe Lena. Grabel's collection of illustrated prose poems,
Gold Shoes,
was just published by Finishing Line Press (April 2018). Individual poems have been recently published in
Cloudbank, After Hour, The Opiate, Badlands Review, Cream City Review, VoiceCatcher, The Tishman Review, Rat's Ass Review, Gobshite Quarterly.
Grabel's graphic memoir
TAINTED
is being serialized in
The Opiate.

Website:
http://leannegrabel.com
Links:
http://leannegrabel.com/links
Oregon Poetic Voices:
http://oregonpoeticvoices.org/poet/184/
This is a link to the publisher and info on purchasing my new book:
https://www.finishinglinepress.com/product/gold-shoes-by-leanne-grabel/
This is a recent article/interview written about me:
http://www.orartswatch.org/conversations-with-leanne-grabel/
---
---
​​Casey Bush:
Casey Bush is a long time denizen of Portland and the author of eight books of poetry including
Blessing of Madness
(26 Books, 1994),
Janes Bonnets
(Craftsman's Printers, 2000)
Agony of the Circle
(Unimpressed Press, 2005) and
Student of the Hippocampus
(Last Word Press, 2017). His work has appeared most recently in
Caliban, Elohi Gadugi, the Inflectionist Review, Unlikely Stories, The North Coast Squid, Poeming Pigeon and UUT Poetry
. Casey is a senior editor of
The Bear Deluxe Magazine
which explores environmental issues through the literary and graphic arts.
Book Links:
http://www.lastwordpress.com/product/student-hippocampus
http://www.powells.com/book/-9781944234133
Online published work:
http://egjournal.org/article/north-of-the-pole-star/
http://uutpoetry.tumblr.com/search/Casey+Bush
http://www.unlikelystories.org/content/lurid-sphincter-of-entanglement-telepathetic-hallucinotion-and-remind-me-who-i-am
Book Reviews for The Bear Deluxe:
https://orlo.org/magazine/stories-art/
https://orlo.org/toward-one-oregon-rural-urban-interdependence-and-the-evolution-of-a-state/
Investigative journalism:
https://www.commondreams.org/views/2008/04/19/apocalypse-found
---
Powered by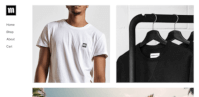 Create your own unique website with customizable templates.