in conjunction with
Barnes & Noble BookstorePresentBURNIN' DOWN THE BARNES !!~ A monthly poetry, performance and literary event ~
with featured authors and an open mic
~
Join us on the 2nd Sunday of each month, from 3-5 PM
for an afternoon of poetry, performing and literature,
accompanied by coffee, tea and snacks (available for purchase at the coffee bar).
@ Eugene Barnes & Noble Bookstore
1163 Valley River Center, Eugene, OR 97401, 541-687-0356
~
~ This is a family friendly event ~
Bring your friends, family & poetry and experience an afternoon of . . .
BURNIN' DOWN THE BARNES !!
Hosted by C. Steven Blue & Charles Castle
~
Our featured authors for November 11, 2018:
Jennifer Rood & Lysander Selvig
Followed by a poetry open mic (5 minutes per reader, more if time allows)
Please support our featured authors
, who graciously give their time and efforts to bring these
readings to you. You can help by buying their books and supporting their work.
(Click
HERE
for their Bios & Links)
~ Please tell all your friends and share our event ~
If you are on Facebook, You can share the event from Barnes & Noble's official event page:
https://www.facebook.com/events/501760980208183/?active_tab=discussion
Or from C. Steven Blue's Facebook author page: https://www.facebook.com/cstevenbluepoet/
Mark your calendars for this exciting literary event on the 2nd Sunday of each month!
We hope to see you there!
~
For information on all past readings in this series, click
HERE
~
For the official YouTube videos of our reading series, click HERE
Powered by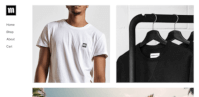 Create your own unique website with customizable templates.