"Everything Is War"
C. Steven Blue (with Larry Dobberstein as STEAM)
performs "Everything Is War" at The Poetry Stage @ Festival of Eugene, 8/21/2015
Everything Is War

A lifetime of betrayal
bewilderment . . . and deceit
always rising to the occasion
while you're always in retreat

Always been forsaken
by those you love the most
and even though you've been forgotten
you won't give up the ghost

How is it you continue
how is it you reprieve
the themes of love and brotherhood
from you they never leave

So many scars beyond repair
so many times you've drowned
and those around so unaware
who stomp you in the ground

No starry-eyed companion
no comrade-in-arms for you
gave it up and died in vain
just couldn't see it through

And though your time is lonely
your plaintive cry unheard
you always think, if only
they'd understand the word

And though your thoughts don't mingle
and fall on deafened ears
you understand that single . . . thread
that's followed through the years

The word of love so driven
the word of heartache shared
the sacrifice that's given
to show someone you've cared

You try to make a difference
but it just doesn't matter
everybody's just too blind to see
or else they're caught up . . . in the chatter

How can you make a world of compassion
how can you take a stance
when no one wants to hear your song
and no one wants to dance

Like so many in the world today
you think everything is war
you think sports and competition
are what we're here for

But you fell . . .
like branches in the wind
the curled up consciousness
yet to begin

Pulled too tight
until it burst
and coughed up technology's
. . . redemption

The steller revolution
it's so blue. . . .oh, it's so blue
and everyone's just tryin' to be
a celebrity

War is not the answer
find a common ground
compassion and understanding
are where the real truth can be found

And though it may not sound a lot
you must nurture the little that's left
for in the end it's all you've got
and you'll sing it . . . till your last breath

© C. Steven Blue

Powered by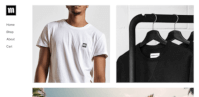 Create your own unique website with customizable templates.